Made in Germany. So lautete das Motto des diesjährigen Konzertes des Musikzuges der Freiwilligen Feuerwehr Meschede und so lautet auch der Titel der ersten CD die der Musikzug herausgebracht hat.
Die CD enthält als Live-Mitschnitt die Titel des Konzertes vom 5. Oktober 2013. Sie ist für 10,-€ erhältlich. Falls Sie Interesse an einer CD haben, schreiben sie uns unter cd(at)musikzug-meschede.de oder sprechen sie ein Mitglied des Musikzuges an.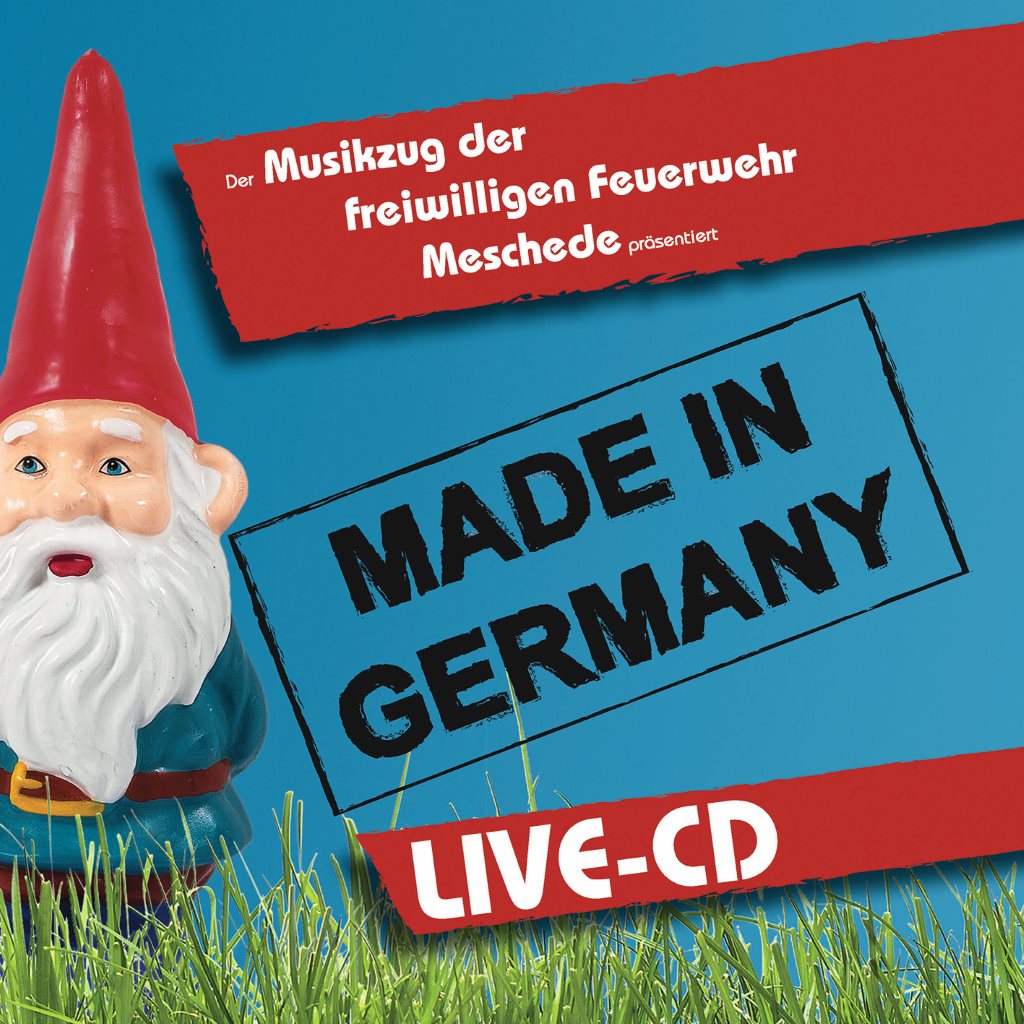 Folgende Titel sind auf der CD veröffentlicht:
1. Song of Joy
2. Pirates of the Carribean
3. Pachelbel's Canon
4. Wagneriaden
5. Tanz der Vampire
6. Die Sonne geht auf
7. Made in Germany
8. Klaus Doldinger
9. Dankeschön Bert Kämpfert
10. Grönemeyer!
11. Viribus Unitis
12. Marsch der Soldaten Robert Bruce